In
our carefully curated library, f
ind scientifically sound 
educational resources
 to help you support the welfare of dogs.
How to Use the Library
The three main areas of our library (behavior, environment, and health) include resources such as:
peer-reviewed scientific journal articles
We have provided relevant content on the welfare needs of dogs in various settings. Our priority is dogs living in large or small-scale breeding kennels.
If you have dogs in other environments, click on "
Additional
Resources to Support Dogs in Other Environments
." This allows you to access specially-selected resources tailored to your needs.
Users can navigate via the main menu at the top of the page or by using the navigation icon on the right. You can also use the search page to find resources by specific authors or covering key topics.
Canine Welfare
Science Curriculum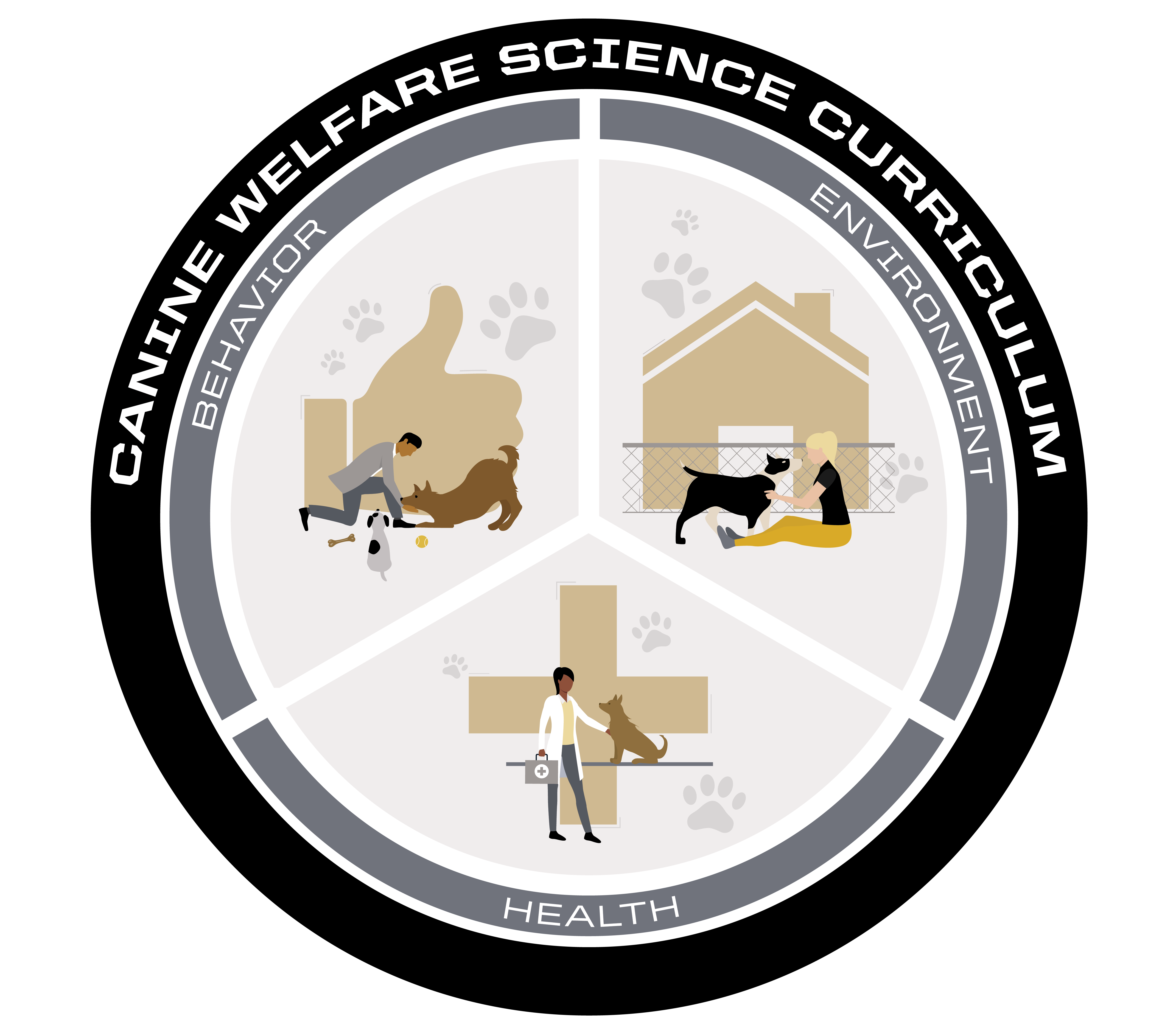 Graphic navigation
Learners can also use the Canine Welfare Science Curriculum graphic to quickly navigate between the three areas of the curriculum. Click Behavior, Environment, or Health to go directly to the category's resources in the library.