Quick Tips for Success: Puppy Body Handling – CRONEY RESEARCH GROUP
Handouts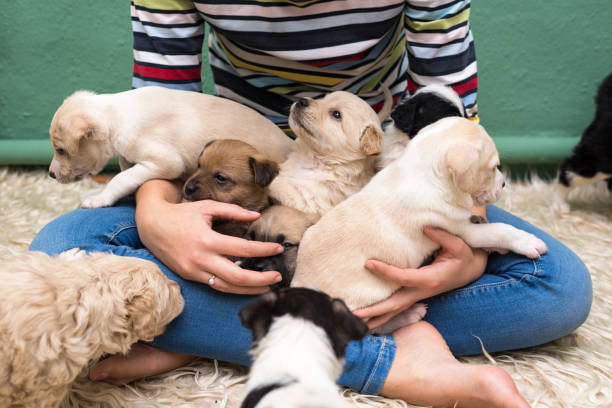 CRONEY RESEARCH GROUP
Getting puppies used to handling when they are young will help them be more comfortable with handling as adults!
Here is our quick guide to making sure those early handling experiences are positive.
Photo: iStock.com/Slavica
References:
Morrow, M., Ottobre, J., Ottobre, A., Neville, P., St-Pierre, N., Dreschel, N. and Pate, J.L. (2015). Breed-dependent differences in the onset of fear-related avoidance behavior in puppies. Journal of Veterinary Behavior: Clinical Applications and Research, 10, 286- 294.
Vaterlaws-Whiteside, H. and Hartmann, A. (2017). Improving puppy behavior using a new standardized socialization program. Animal Behaviour Science, 197, 55-61. http://dx.doi.org/10.1016/j.applanim.2017.08.003
Download Full Resource
---
Topic(s):
Bare Bones Basics
,
Breeder Resource
,
Dog to People - Low Stress Handling
,
Social Interactions