Maximizing Success in the Breeding Kennel and Show Ring: Vital Health Care and Management of Competitive Dogs
Additional Resource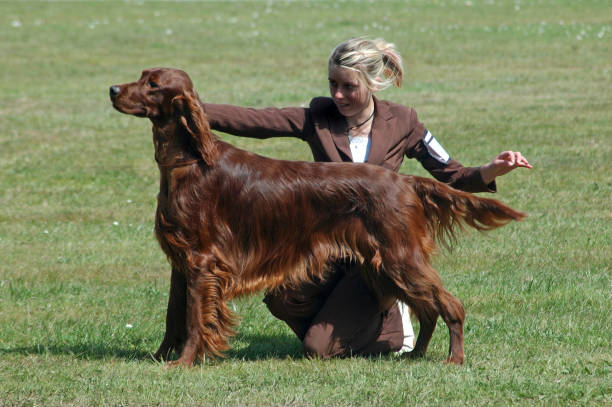 Table of Contents
Author Profiles . . . . . . . . . . . . . . . . . . . . . . . . . . . . . . . . . . . . . . . . . . . . . . . . . 2
Joint and Leg Problems in Growing Show Dogs . . . . . . . . . . . . . . . . . . . . . . . . . . . . 4
Darryl L. Millis, MS, DVM, DACVS; Jean Loonam, DVM
Nutrition for the Growing Large Breed Show Dog . . . . . . . . . . . . . . . . . . . . . . . . . . 11
Martin Coffman, DVM
The Owner Handler vs The Professional . . . . . . . . . . . . . . . . . . . . . . . . . . . . . . . . 15
George G. Alston
A Dog's Mouth: What's Going On? . . . . . . . . . . . . . . . . . . . . . . . . . . . . . . . . . . . . 18
Jean Hawkins, MS, DVM, DAVDC
Managing the Brood Bitch . . . . . . . . . . . . . . . . . . . . . . . . . . . . . . . . . . . . . . . . . 22
Russ Kelley, MS
Nutrition and Immunology: Is There a Relationship? . . . . . . . . . . . . . . . . . . . . . . . . 29
Michael G. Hayek, PhD; Stefan P. Massimino, MS; Michael A. Ceddia, PhD
The Carbohydrate Puzzle: What's In It for My Dog?. . . . . . . . . . . . . . . . . . . . . . . . . 35
Sean M. Murray, PhD; Gregory D. Sunvold, PhD
Copyright ©2002
The Iams Company, Dayton, OH 45414, USA
All rights reserved.
Internet address: www.iams.com
Printed in the United States of America
Item #RD0037
Cover photo: AKC Certified Pedigree reprinted with the permission of the American Kennel Club.
Photo of handler and Samoyed ©Kent and Donna Dannen, 2002.
Photo of Bernese Mountain Dog ©AKC, photo by Mary Bloom.
Maximizing Success in the Breeding Kennel and Show Ring: Vital Health Care and Management of Competitive Dogs, Presented at the Iams Breeders' Symposium Series 2002-2003 Edition. (2002). Dayton, OH: The Iams Company.
Photo: iStock.com/Lakeview_Images
View Resource
---
Topic(s):
Adult Dogs
,
Breeder Resource
,
Gestating Females
,
Lactating Females
,
Nutrition
,
Puppies